Automotive Calorimeter Testing
and Instrumentation Systems

Vehicle Calorimeters, Emissions Test Systems, and Instrumentation
When you examine a TetraTek Automotive Test System you will know you have seen the future. Simply stated, we offer the most carefully considered, best engineered, and most reliable systems available. Everything from fully integrated Drive-in Emission test rooms with four-wheel dynamometers, solar simulation, high volume variable air flow, and temperature and humidity control to individual pieces of equipment and subsystems needed to upgrade existing facilities.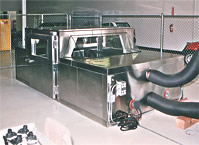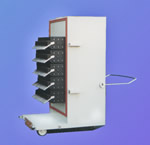 We smoothly blend multi-discipline engineering and systems integration. Our products are intended for use with automobiles, utility vehicles, trucks and minivans. We provide equipment built to rigorous standards for fully operational vehicles and for their individual subsystems such as:
Engine control modules

Brake modules

Air Bag modules

Seating systems evaluation

Lighting systems

Air conditioning compressors

Radiators

Radios
---
Examples of some of our work
To DOWNLOAD, a selected file "Click" on the selected item's Hyperlink.
If you don't have an Adobe PDF File viewer, please see our Literature Page to Download a free viewer.
Please see our Walk-in Room page for additional information on our large scale chamber capabilities, our Environmental Chamber page for additional information on our thermal and refrigerated systems work, and our Product Test page for additional information on our Systems Integration skills.
Please request a free analysis of your needs. You may also wish to review our Request for TetraTek Application Assistance on our Literature Page .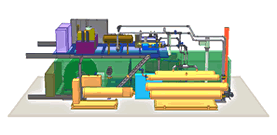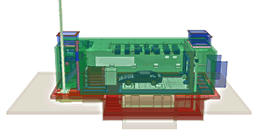 We also offer testing subsystems such as precision temperature controlled fluid supplies, mobile test carts, refrigerant pre-cooled and recirculating desiccant low humidity air supplies, and ASHRAE ( American Society of Heating and Refrigerating Engineers ) air conditioning test systems as described in ASHRAE's Standards and Guidelines.